Pledge your heart to greater loyalty
Donate monthly to join the Clover Community
How does monthly giving work?
Set your monthly giving amount
You pick your monthly donation level to spread your support out over the year. This helps us both budget and plan!
Your credit card or direct debit is processed monthly
It's easy to set up with a secure credit card or electronic bank withdraw. And you change or cancel your monthly gift at any time.
Donating is more cost effective and environmentally friendly
Dependable support helps us cut administrative costs, so your donation goes further. We also save on paper and postage.
You are part of a special community of sustaining donors
You'll receive special communications, invitations, and opportunities designed especially for our most loyal supporters.
Your gift is an investment in the future
You help us build capacity to ensure all youth have access to high-quality 4‑H experiences that will continue to shape our state for generations!
Other Ways to Get Involved
Sign up for our newsletters
The Indiana 4‑H Foundation is a 501(c)3 nonprofit organization.  All donations to the Indiana 4‑H Foundation are tax deductible as allowed by law. For tax purposes, our EIN is 35-1097611. Our mailing address is: Indiana 4‑H Foundation, P.O. Box 3125, Indianapolis, IN 46206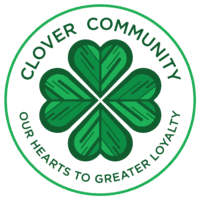 "I like being part of a larger community of givers where we all do a little together. It adds up to a more
significant impact on the Foundation and the kids in 4‑H."
"We're not big donors, but we truly believe in 4‑H. It's very dear to our hearts. Giving monthly with our credit card is an easy way to give back."
"Monthly giving to the Indiana 4‑H Foundation makes it easier for me to plan out my yearly giving long-term. I like that it breaks my giving up into smaller portions throughout the year, and that each month's gift happens automatically after the initial set up."