Greetings, Indiana 4‑H Supporter!
Judging by the smiles on their faces, the members of the first Board of Directors of the Indiana 4‑H Foundation pictured on the title page were pretty pleased with what they were setting out to do. If these board members had to put gas in their cars to drive to one of the early meetings of the Board in 1961, they probably paid about $0.27 a gallon. As I'm writing this in 2011, the average price for a gallon of gas across Indiana is $3.72! A lot can change in 50 years. In the last 50 years, Indiana 4‑H has seen a lot of change, growth, and expansion. Who would have guessed in 1961 that in 2011 there would ever be such a thing as a 4‑H robotics club?
Even though Indiana 4‑H has changed and grown, I'm proud that in its core essentials, it has not changed. Indiana 4‑H displays the same unwavering commitment to youth development and education today that it did in 1961 when the Foundation was started, and in 1904 when the program began in our state. Your stories in this book are evidence of this commitment. Whether you learned to overcome stage fright, got into some mischief at the State Fair, or learned the value of a white-ribbon learning experience, you've shown with these stories how big of a role Indiana 4‑H has had in shaping you into who you are today.
We're proud that the Indiana 4‑H Foundation has supported Indiana 4‑H and its commitment to Hoosier youth for 50 years. Without your dedicated help, we wouldn't be able to continue to fund the programs and events that so many of you wrote about for this book. Thank you for all you do to give back to Indiana 4‑H through the Indiana 4‑H Foundation. You are truly making the best better.
We hope you enjoy these stories from your friends and fellow Foundation supporters.
Here's to 50 more years of investing in Indiana 4‑H,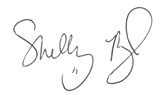 Shelly Bingle
Executive Director, Indiana 4‑H Foundation
Contributors:
Becky Skillman, Lieutenant Governor of Indiana
Katie Stam, Miss America 2009 and 10 Year 4‑H Member from Jackson County, When You're Smilin'
Jackie Alford, Like Mother, Like Daughter
Sarah Alford, Grooming Buster
Jean Anderson, White Ribbon Tuna Salad
Robert Anderson, I Remember
Bobbi Leckrone Bates, My 4‑H Story
Steve Bechman, First Time Away from Home
Tricia Bechman, Being in the Kitchen with Grandma
Carol Beck, The Perfect Jellyroll Cake
John W. Beck, A Hard Lesson Learned
Jim Beck, "Girl" in a Mini-Skirt
Tom J. Bechman, The Escaped Calf
Andrea Bittner, A Perfect Night at the Fair
Jill Bode, A Lot of Banana Bread
Bill Borst, From 4‑H to a Career
Betsy Bowman, Girls in the Swine Barn
Lorraine Bowman, A Prophetic Conversation
Krista Bowlby, The Best Birthday Ever
Lorene Burkhart, 4‑H Friends
Julie Butus, I Remember
Carl Broady, I Remember
Sarah Burke, One Mistake I Never Made Again
Sandy Campbell, Sugar and Salt
Sandy Carr, The Electric Project
Tony Carrell, Stories and Sarsaparilla
Annie Watts Cloncs, First Time Onstage
Debbie Myers Cook, It All Began with Round Up
Richard Crimmins, 4‑H Through the Years
Sarah Jane Crimmins, Busy Years with 4‑H
Mary Ann Lienhart-Cross, 4‑H Dog Training
Mike Cross, Square Dancing on Horseback
Rachel Cumberbatch, DVM, Choose Me. I Will Lead
Jean Davis, 4‑H Parades Then and Now
Hollie Dearwester, I Remember
Stephanie DeCamp, Taking Charge of Pork & Chop
Christy Denault, 4‑H Projects are Never Done Half Way!
Dean DeVoe, All Because of 4‑H
Alma M. Dinsmore, My Days in 4‑H
Paulette Le Count Dowden, For Love of a Pig
Pat Eddleman, Just in Time
Bob Eddleman, 4‑H and Leadership Training
Betty Estridge, The Family 4‑H Connection
Kim Frazier, I Remember
Kenda Resler-Friend, Saddle Club
Pris Gerde, State Dress Review
Chris Gillam, 4‑H Junior Leaders
Karen Goebel, Demonstrations
Bob Grimm, A Life Shaped by 4‑H
Cindy Grimm, Katherine and Freddie, the Beagle
Claudia Guerin, Experience of a 4‑H Educator
Bob & Nancy Guernsey, The Hog Call Heard 'Round the World
Tony Hahn, First Pig
Marilyn Hammack, 4‑H Dress Review
Lisa Hanni, State 4‑H Junior Leader Conference
Jan Harlow, Dairy Show Win
Phyllis Harris, The Irresistible Pygmy Goat Show
Ron Hoyt, The Chicken Barbeque Contest
Pam Hess, The Judging
Donna Jones, 4‑H Families
Joe Kelsay, Getting Ready to Open
Kathleen Koch, 4‑H Family Life
Lynn Korniak, Cattle Show Jitters
Carol J. Kuebler, Growing Up in 4‑H
Jim Lankford, First 4‑H Steer
Dorinda Lawson, Spike
Allen Leising, Showing Calves
Cay Long, 4‑H Memories
Dr. Norman D. Long, 4‑H Memories
Laurel Mann, The Body Language of 4‑H
Cindy Martin, Bernie, the Grand Champion
Sandi Martin, The Pig Table and Evening Vespers
Connie Mason, I Remember
Lonnie Mason, My Years in 4‑H
Donna McElwain, Preparing for Dress Review
Renée McKee, 4‑H Was a Big Deal to Me
Steve McKinley, Working at the Ice Stand
Judy McKinney, Honor Girls
Karen Rogers McKinney, A Whole Month at the Fair
Mark G. McKinney, A Little Support at the Right Time
Tom McKinney, Putting Things in Perspective
Butch Mercer, The End of My 4‑H Career
William McVay, 80 Years of 4‑H In The Family
Judi Merkel, An Unexpected Obstacle
Mark Merkel, "Being Green" for 50 Years and Counting
J. Spencer Milus, Role Model
Janice Simpkins Morris, Serving in the Dining Hall
John Morris, Madison County Fair
Holly Murray, Showing Porter
Bert Payne, A Memory Revisited
Sandy Payne, The Walk to Tie-Outs
Kelly Pearson, I Remember
Kay Peterson, Best of the Best
Linda (Wickliff) Petty, Years of Memories
Gerald Powell, I Remember
Arthur Redinger, Dorm Life
Sally Redinger, South American 4‑H Adventures
Suellen Reed, Emergency Biscuits
Angie Riffle, Jiffy Punch
Bob Ritchie, We'll Bring Them to You
Judy Ritter, Ten
Bud and Cathy Roth, Rabbits and Pigs
William E. Root, The Little Clogger
Esther Rupel, Mother and Teacher as Leaders
Annabel J. Rupel, State Exhibit Hall 4‑H Member Helpers
Nancy Sala, The Most Valuable Cherry Pie
Ashley Schultz, Queen of the Fair
Mary Schuman, 4‑H Exchange Trip
Rena Sheldon, The Pinnacle of Crocheting
Gary Simmons, Shoeshine Boys at the Indiana State Fair
Carol Steele, Runway
Lonnie Steele, Steer Lessons
Carolyn Stutler, Learning to Give Demonstrations
Ginny Tauer, The Horse of My Dreams
Roger Tormoehlen, The Trip of a Lifetime
Cindy Thompson, Woodworking with My Dad
Janelle Thompson, Playing Cards at the Fair
Karla Thompson, Camping … With Mice
Bonnie Truss, Baking
Kim Vail, Responsibility
Don Villwock, A Common Bond
Joyce Villwock, Dresses … and Pigs!
Karen Von Dielingen, Oktoberfest Parade
Diane Wendeln, Tyler and Grandma
Ryan Westerfeld, My Pigs
E. Lavon White, 4‑H Memories
Brian Wise, Boys Will Be Boys
Pandora Woodward, Making 4‑H Memories with Family
Paul Woodward, I Remember
Reba Strickler York, State Fair School
Vance York, Blanche