Throughout her ten years showing livestock, Abby Gutwein was always told "No matter what, never let go of your animal."
Once, while preparing her lamb for the night show at the Montgomery County Fair, she put that advice to use when her lamb slipped out of the stand. The story makes her laugh to this day.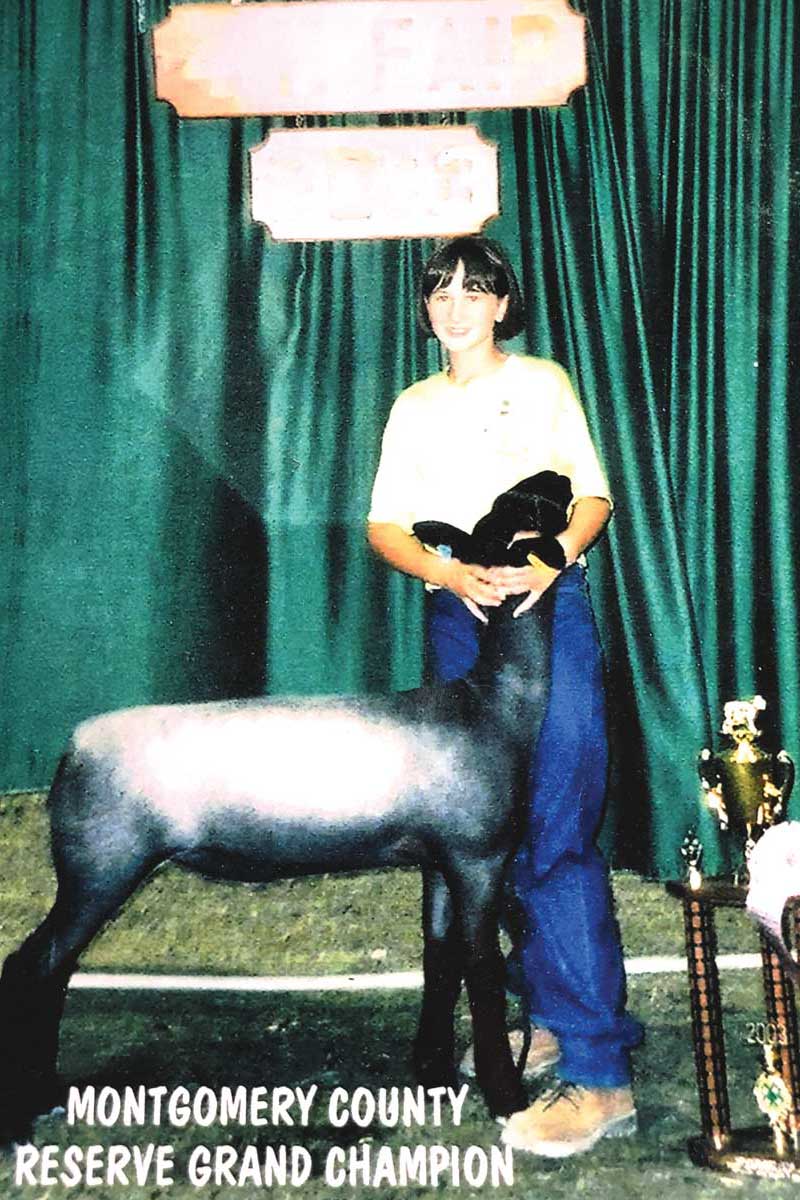 "Somehow I managed to get ahold of his halter. Then he proceeded to drag me all over the barn, but I didn't let go!" Abby said.
Abby, who was a third-generation 4‑H member, has many other fond memories of her time in the program. Working the pork producers' stand with her mom and grandma, winning Reserve Grand Champion with her lamb when she was just ten, and serving as the Hoosier Hampshire Queen at the State Fair are all experiences she treasures.
As a Junior Leader and President of her club, she gained invaluable leadership experience which she then passed on as an eight-year club leader in Crawfordsville in Montgomery County.
Now, she and her husband Mavrick work on the 4,000 acre family farm in Francesville where they grow beans and seed corn and raise Angus Cattle. It's the perfect environment to encourage the family's fourth generation of 4‑H members, their sons Kaiden and Layne. Kaiden follows in his mom's footsteps and shows sheep, while Layne will begin Mini 4‑H this year.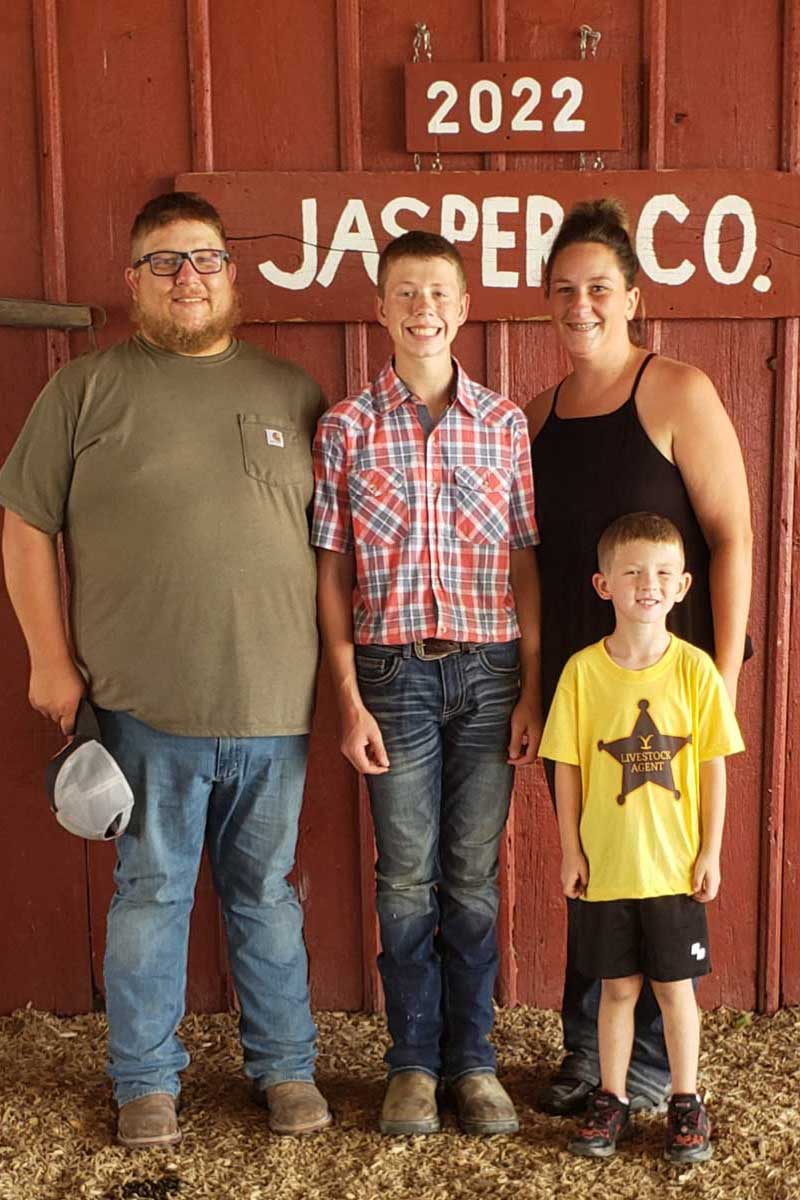 Even though her days of showing livestock have come and gone, there is still something Abby won't let go of – her gratitude for 4‑H. The program has made a lasting impact on her life, which she honors with her gifts as a Crystal Clover donor.
"For as long as I can remember, 4‑H has been such a great part of my life," Abby said. "I just want to give back so that others can experience everything that was given to me."
For more information about our Crystal Clovers and Emerald Clovers giving clubs, click here.