Because of donors like you, Indiana 4‑H is reaching new families.
For many youth, 4‑H offers an opportunity to "learn how to learn" within a trusted support system. Juntos 4‑H is expanding this support system, making it more accessible to youth whom 4‑H has not traditionally served.
Juntos 4‑H (pronounced "hoon-tohs"), which means "together" in Spanish, is uniting Latino students and their families with Extension educators, school and college officials, and local volunteers, using the core values of 4‑H to shape positive academic and social outcomes.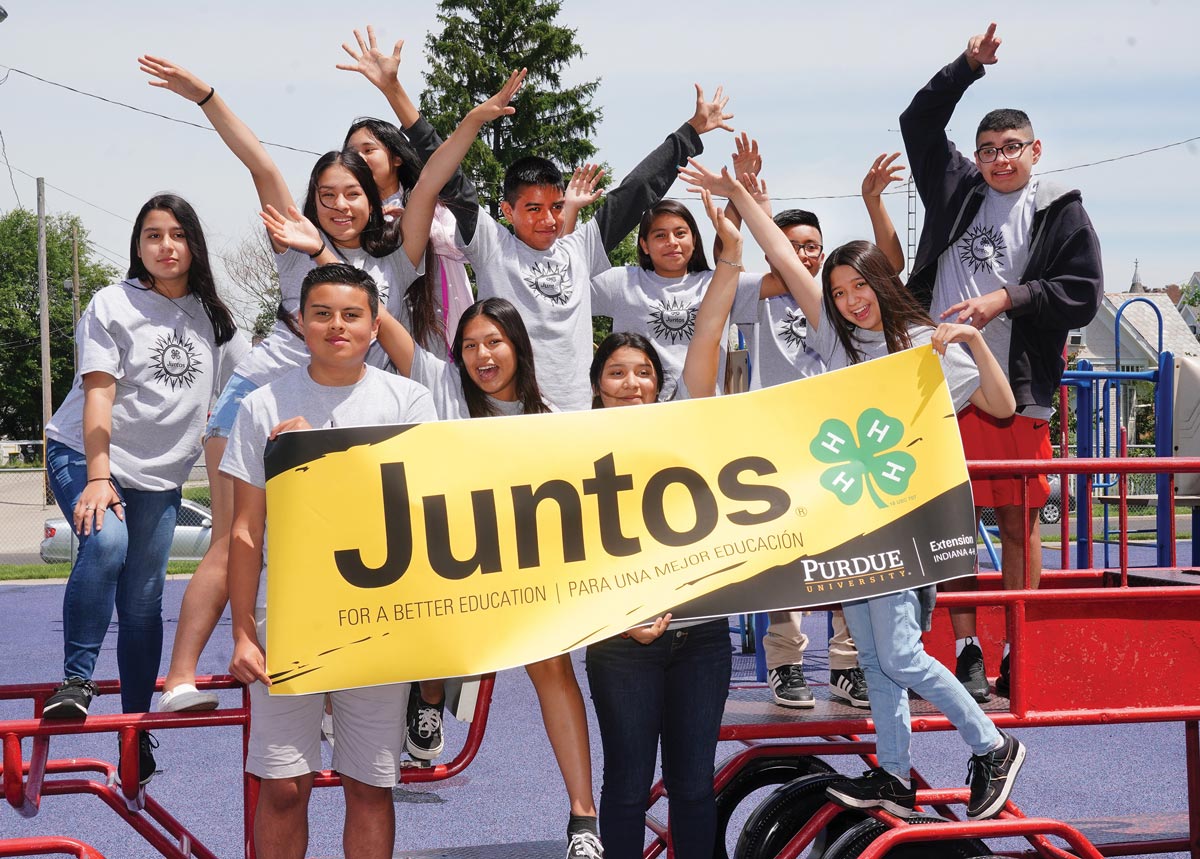 The program, which is currently available in 12 states, encourages cohorts of eighth-grade Latino youth to support each other for three to five years as they enter high school and prepare together for higher education. Using youth-led initiatives, families work together to gain the knowledge, skills, and resources they need to support their students through high school and beyond to higher education.
Building programs like Juntos 4‑H with diverse cultures takes intentionality and flexibility. But according to Xiomara Diaz-Vargas, 4‑H state specialist of new audience initiatives, "Taking this program where our youth and families are, and doing it well, is the most significant responsibility we have because talent and youth potential are everywhere, but opportunities are not."
In Indiana, Juntos 4‑H is currently available in Lake, Marion, Dubois, Jackson, and Elkhart Counties thanks to support from local community foundations and individual and corporate donors.
Thank you to these Indiana Juntos 4‑H donors!
Farm Credit Mid-America
Dubois County Community Foundation
Community Foundation of Elkhart County
Koch Development Corporation (Holiday World & Splashin' Safari)
Jasper Rubber
Farbest Foods
German American Bank