Congratulations to Dr. Norman Long (above, left) and Jeffrey Holland (right) who received this great honor on October 7 at the National 4‑H Hall of Fame Class of 2022 Induction Ceremony held in Washington, D.C.
The National 4‑H Hall of Fame was established in 2002 to recognize 4‑H volunteers, Extension professionals, staff employees, donors and others who made a significant impact on the 4‑H program and/or 4‑H members through the contribution of time, energy, financial resources, etc. at the local, state or national level.
Learn more about Dr. Long and Mr. Holland by reading their biographies below.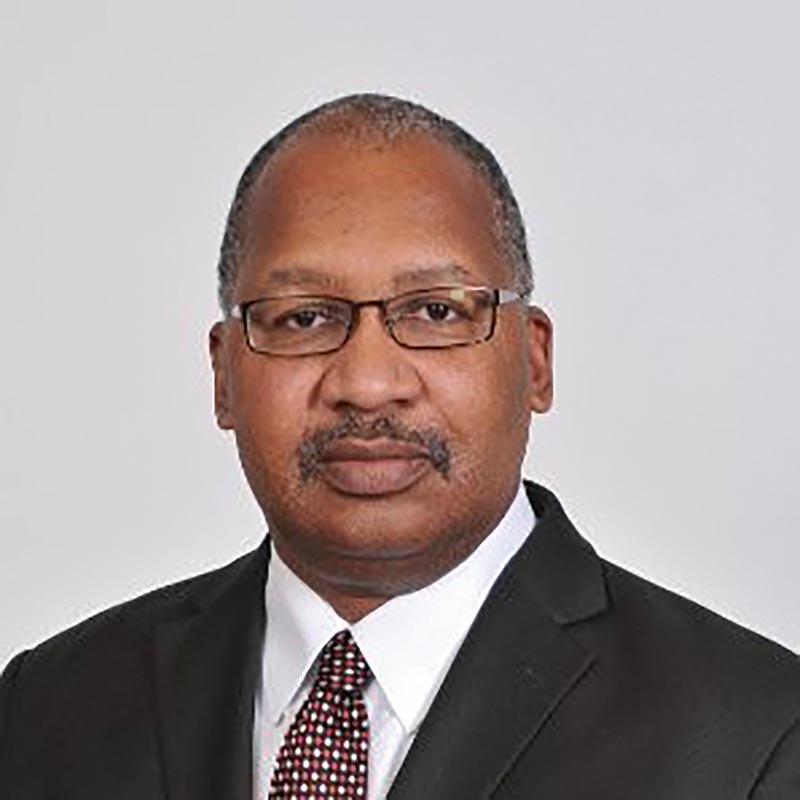 Name: Jeffrey (Jeff) C. Holland
Title: 4‑H Youth Development/County Extension Director
Hometowns: Bloomington and Grandview, Indiana
4‑H Stats/Honors:
30 years as an educator for Purdue Extension – 6 months trainee – Monroe County, 3 years Perry County, 26.5 years in Monroe; NAE4‑HA and Joint Council of Extension Professionals (JCEP) President; NAE4‑HA Distinguished Service Award, Meritorious Service Award, Dean of Indiana 4‑H Band and Chorus, Life Member ESP and NAE4‑HYDP, Regional and National winner with "The Gang's All Here", Indiana Extension Educators President, Indiana Youth Section Chair, National Hall of Fame Committee, ESP Distinguished Service Award, IEAA Team Award, Facing the FACT (Final Attempt at Correctional Turnabout), Monroe County Gang Task Force, Monroe County Friend of 4‑H Award.
Bio:
Jeff was raised in Spencer County, on the Ohio River and was a 10 year 4‑H member of the Grandview 4‑H Club where he developed leadership skills, shown in his local, county and state activities. His 4‑H Extension career started as a 4‑H Trainee in Monroe County (Bloomington), which led to his first full time position, working with 4‑H Youth Development in Tell City (Perry Co). After three years, he left Perry County for Bloomington, where he completed his career as Youth Educator/County Extension Director for Purdue Extension – Monroe County.
Jeff is an award-winning youth educator, recognized on the local, state and national levels. He served as President of National Association of Extension 4‑H Youth Development Professionals (formerly NAE4‑HA), President of Joint Council of Extension Professionals (JCEP) and as President of the Indiana Extension Educators Association and 4‑H Youth Section President. He has been recognized for his work in the criminal justice area, having developed educational programs for elementary and middle schools throughout the state. He developed a the nationally-recognized "Facing the Facts" program with Juvenile Court Judge, Honorable Viola Taliaferro and the juvenile probation department.
Over Jeff's tenure, he served in leadership positions with the State 4‑H Band and Chorus, State Fair Leadership School, State Junior Leader 4‑H Conference and 4‑H Roundup. He collaborated with the Monroe County Children's Farm Festival, which educates over 2,000 youth and their families about the food chain and sources.
His first full time Extension position was in Perry County as youth educator for three years and gained respect for the hard-working people in the county to elevate the 4‑H program.
He credits 4‑H Boards/Councils, along with their fair boards and Extension Boards were instrumental in allowing Jeff to develop partnerships with entities not traditionally associated with Extension. He is most proud of his Junior Leaders organization, elevating the program to over 100 per monthly meeting; and augmenting the Children's Farm Festival from 40 to over 2,000 per year.
Jeff currently serves on the County Farm Bureau Board in Monroe County and was appointed by the Monroe County Commissioners to serve on the County Corrections Board. Jeff credits his 4‑H Youth Educators for setting the foundation on how he administered the 4‑H programs he worked in. They include: Scott Rumble and Susan (Miller) Guinnip, Eric Behrman, the youth educator prior to Jeff, provided undying support and council.
Jeff received his bachelor's degree and master's degrees in forensics from Indiana University.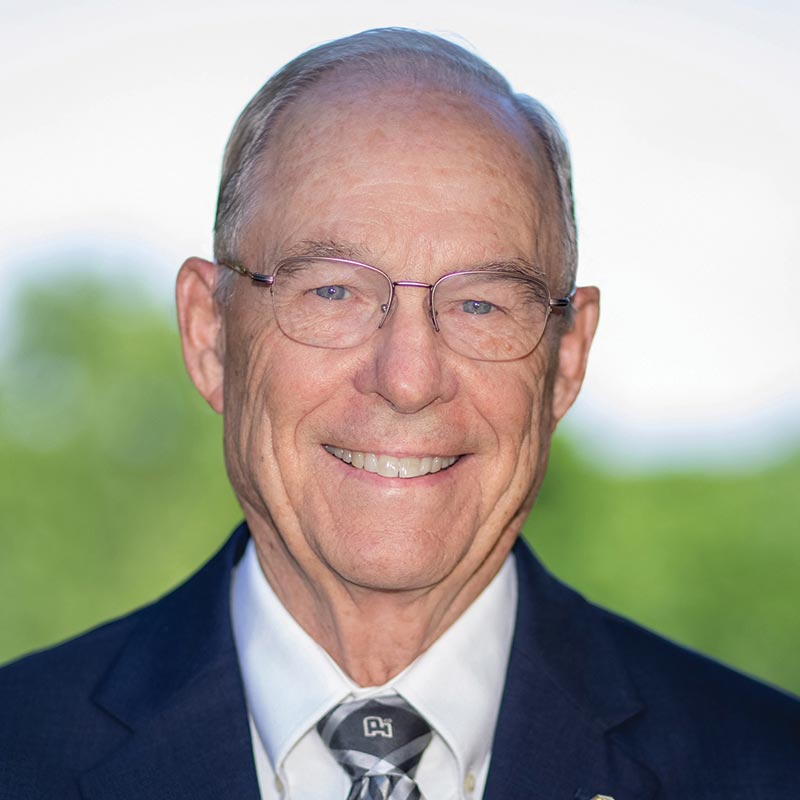 Name: Dr. Norman (Norm) D. Long
Title: Professor Emeritus, State 4‑H/Youth Department, Purdue University
Hometowns: West Lafayette and Franklin, Indiana
4‑H Stats/Honors:
Dr. Long joined 4‑H in 1952, graduated from Purdue University with a bachelor's degree in Animal Science, with a master's degree in Extension Education, and from Ball State University with a Distinguished Doctoral Dissertation: served as an Indiana Extension 4‑H Agent in three counties, joined and served the state 4‑H staff for 25 years. He was awarded the three Junior, Senior and Career Recognition awards by the Extension Specialists Association; the National 4‑H Communicator award; the Distinguished Service Award and a Special Award in Recognition of Outstanding Leadership from Epsilon Sigma Phi; Eric Sharvelle Distinguished Service Award; State Team Award for 4‑H Curriculum Development & Revisions; Superior Service Award from the Indiana State Fair; Frederick L. Hovde award for Service to Rural People of Indiana; Purdue Ag. Alumni Distinguished Service Award; and the Sagamore of the Wabash Award presented on behalf of Indiana' governor as Indiana's highest honor in recognition of distinguished service.
Bio:
Norm joined 4‑H at age 10 and never left! His Dad bought him a steer calf as his first project. His 12-year membership continued with Collegiate 4‑H then as a County Extension Agent, and as a member of the State 4‑H staff at Purdue University. His responsibilities encompassed the 4‑H Animal Science curriculum impacting 4‑H members, volunteers, producers, and many community-based policy groups. He spent may enjoyable moments teaching Tort Liability and; Risk Management with Accountability, Organizational Structure & Effectiveness, and Organizational Roles of Responsibility.
He created and developed the Animal Sciences Workshop for Youth in conjunction with the Department of Animal Sciences. This brought more than 300 youth to the Purdue campus for two and a half days on an annual basis for more than 25 years.
Another collaboration was his interface with the State 4‑H Dog Advisory Committee, Leader Dogs for the Blind, and Canine Companions for Independence. 4‑H Youth obtained companion dogs to raise and socialize before they were returned for advanced training by the respective organizations for needy clientele.
Another intense collaboration was between the State 4‑H Department and the State FFA Department to annually develop and conduct critical thinking/judging events. This work encompassed several thousand Indiana youth over his 25-year state office tenure.
The Indiana 4‑H Foundation board of Directors and the Director of Purdue Extension appointed him as their Executive Secretary. During those 15 years, he served half-time with the Indiana 4‑H Foundation and half-time as State Extension Specialist for 4‑H/Youth and for a while, manager of the Hoosier 4‑H Leadership Center.
Not only was he responsible for day-to-day operations, but he also developed and implemented the first statewide membership/donor program to assist in underwriting the needs of the Indiana 4‑H Foundation's programs. During that period, the assets grew by 150 percent.
Since his retirement in 1998, he has remained active as a State Fair 4‑H judge, has led numerous church committees, has served as President of the Purdue University Retirees Association with membership of 6,000, has created and operated an indoor air purification business, and has managed his family farm.
Norm received his bachelor's degree from Purdue University and his doctorate from Ball State University.