The Indiana 4‑H Foundation welcomed donors and supporters to its first-ever online annual meeting on April 21. The virtual event, featuring IndyCar driver and 4‑H alumnus Charlie Kimball, was hosted to thank donors and friends who have supported Indiana 4‑H youth through generous gifts.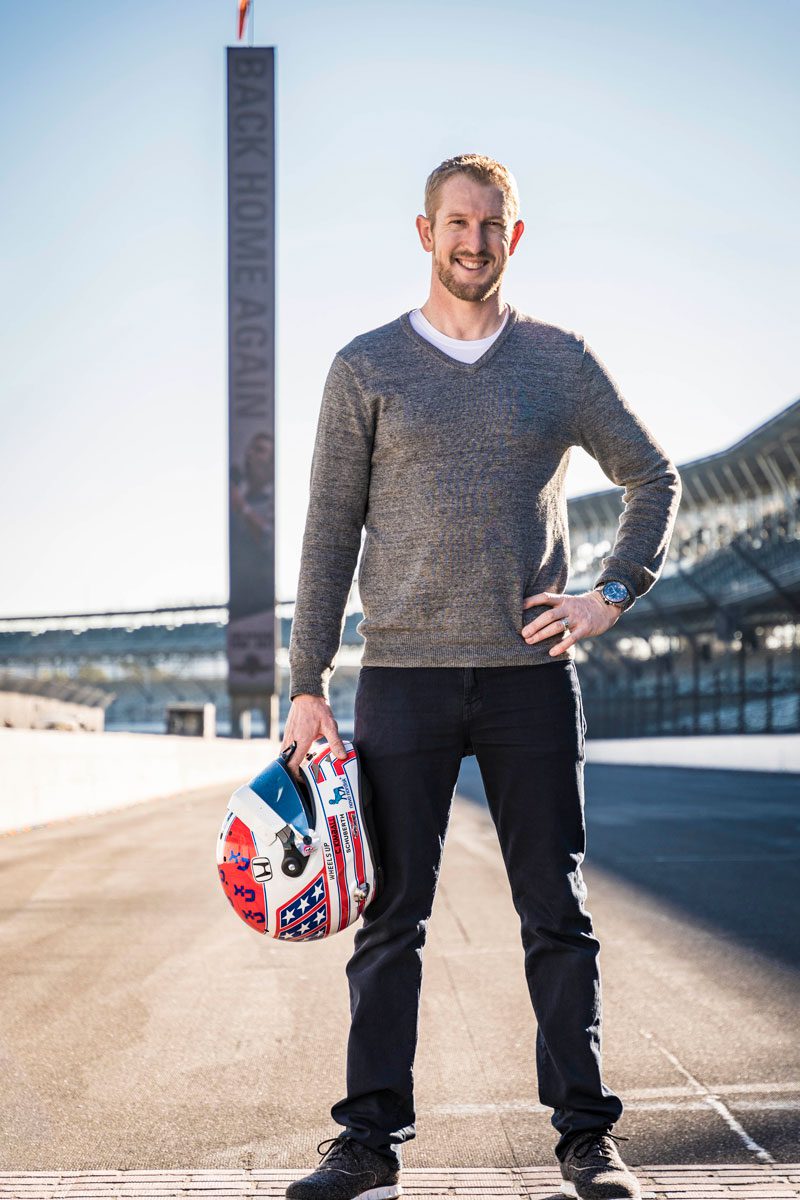 Before introducing Kimball, a ten-year IndyCar veteran driver and recipient of the Distinguished 4‑H Alumni Medallion, Indiana 4‑H Foundation Board President, Dr. Sean Sharma, recognized the "consistent and significant" support of donors. He noted that their generosity has raised more than $6 million in the last ten years to support 4‑H youth in Indiana.
Kimball, a self-proclaimed Californian Hoosier and lifelong advocate for 4‑H, explained to his virtual audience, "I really believe in the work 4‑H does." Citing aerodynamic lessons from his aviation project, STEM learning from robotics, and public speaking from his leadership roles, Charlie drew parallels between his 4‑H experiences and his career as a race car driver and business owner.
Kimball, who began his career kart racing at the age of nine, was diagnosed with type 1 diabetes in 2007. In 2011, he became the first licensed IndyCar driver with diabetes to finish a race, and he was the first to win in 2013.
When asked about his most significant accomplishment, Charlie explained that winning was an accomplishment, but the experiences he's had because of his success mean the most. He cited his work as a 4‑H ambassador and mentor to youth with diabetes. "I am living proof that 4‑H works," he confirmed, thanking donors for their support of 4‑H in all 92 Indiana counties.